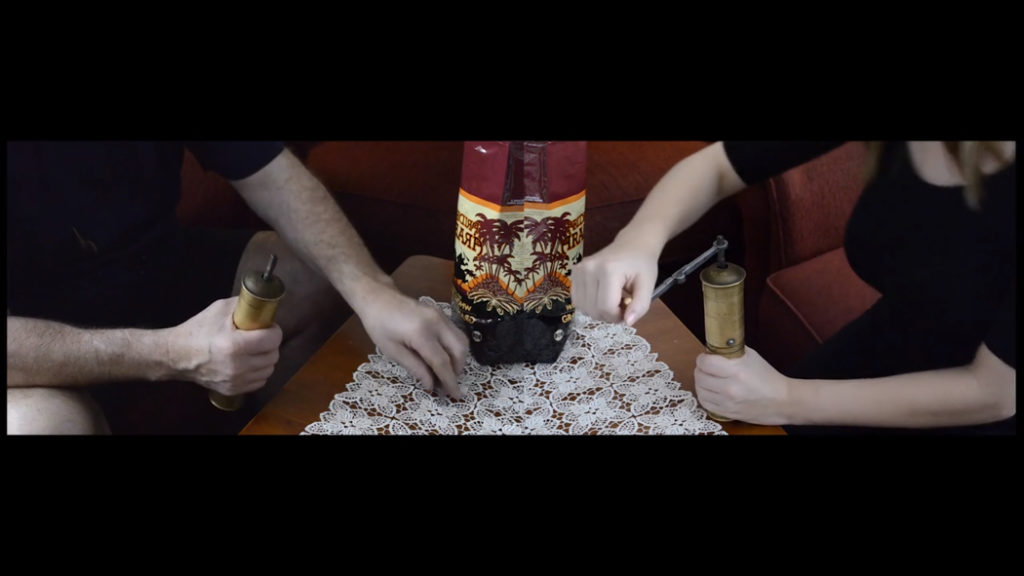 A solo exhibition by Žana Kozomora.
Friday, March 10, 2017. 1-5pm and 7-10pm.
Towards the Echoes of Ritual explores ideas of cultural relearning and gazing towards the 'homeland' through a position of displacement and the critical departure of longing for home.
Biography:
Žana Kozomora is an interdisciplinary artist born in Bosnia and based in Southern Ontario. She graduated from the University of Waterloo B.A. Fine Arts program in 2015. She has completed an independent studio residency with the Dundas Valley School of Art and is currently participating in the emerging artist residency at Centre[3] for Print and Media in Hamilton, Ontario. Her work has recently been exhibited with Xpace Cultural Centre and the Cambridge Centre for the Arts.
Artist Statement:
My visual practice consists of compiling archives of objects, photos, and documentations which reference my own migrant history and the politics of transplanted heritage. My work is motivated by mining autobiographical experience and the cyclical nature of conflict, reworking its representation in visual media and the intimate life of the everyday person. I utilize interdisciplinary methods of printmaking, drawing, video, and media installation to investigate constructed notions of space, place, and identity mediated through contemporary visual culture.
In the video work Shifting Gestures, I sit down with my father to learn the cultural ritual of grinding beans to make 'Turkish coffee'; a practice that signifies hospitality and celebration, and has historically functioned as a social mesh for living in multi-ethnic regions. I mimic the performance as guided by my mirrored father's knowledge and instruction, seeking to emphasize how living performance, language, and gesture intertwine to develop cultural learning.
My media sculpture motherland invites the viewer to rest their head on a cushioned pillow and peek inside a cabinet; two surveys of my hometown of Ilidza are juxtaposed through the lens of AP journalists during the 1990s Bosnian conflict, and post war tourist footage. I seek to uncover how objects can be subsequent vessels of utopic dreaming and generational trauma, while allowing the gaze to wander back to the structures that embed themselves into domestic spaces.
Above image: Žana Kozomora, Shifting Gestures, 2016. Video Still.
Thumbnail image: Žana Kozomora, Motherland (detail), 2016. Photo: Yuula Benivolski.