Wednesday, October 25, 7-9pm
For: All ages. No prior knowledge or skill is needed.
Course Description:
Pirate Radio 101 is a hands-on tour through the world of low watt pirate transmission, it's history and many artistic applications.   A practical guide on how to use radio transmission in your own work, from installations, to sound design, geolocative artwork, and good old fashioned pirate radio shows, Pirate Radio 101 takes you through the different types of low watt transmitters and how they can be used.  This is a hands-on course where participants will get to experiment with different types of radio transmission, and leave with schematics to make their very own microtansmitters.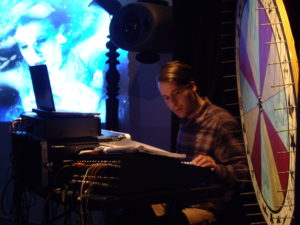 About Instructor Andrew O'Connor:
I am an independent radio producer, and sound artist based in Toronto. My work reflects an interest in sound, storytelling, and transmission, and explores these ideas through formal broadcast radio as well as installation art, sound design and pirate radio. I like to investigate the soundscapes we create and inhabit in my work, and look at the way memory and personal experience resonate in the physical landscape. My work has been featured cross the CBC Radio network, syndicated internationally and most recently was featured at the UK International Radio Drama Festival. I currently host and produce a weekly pirate radio show called Disco 3000 on my own low watt FM station Parkdale Pirate Radio.
Please feel free to bring:
A handheld radio if you have one.
Members: $20
Non-members: $30
Enrollment is limited. Please register in advance by calling us at 905-577-9191 with your credit card information to secure a spot, or visit the gallery with cash or cheque. Questions? Email info@factorymediacentre.ca.