The Sonic Art Series and Factory Media Centre are pleased to present Sacred Space by sound and installation artist Meredith Jay.
February 9 – 28, 2018
Art Crawl: February 9 from 7-10pm
The intermedia installation Sacred Space functions as an inner sanctuary for the physical, sonic and digital sculptural bodies exhibited. The illusory holographic images float within healing frequencies, generating a place of refuge from the persistent transience of home and loss of home. Our belonging is envisioned as a temple within one's self.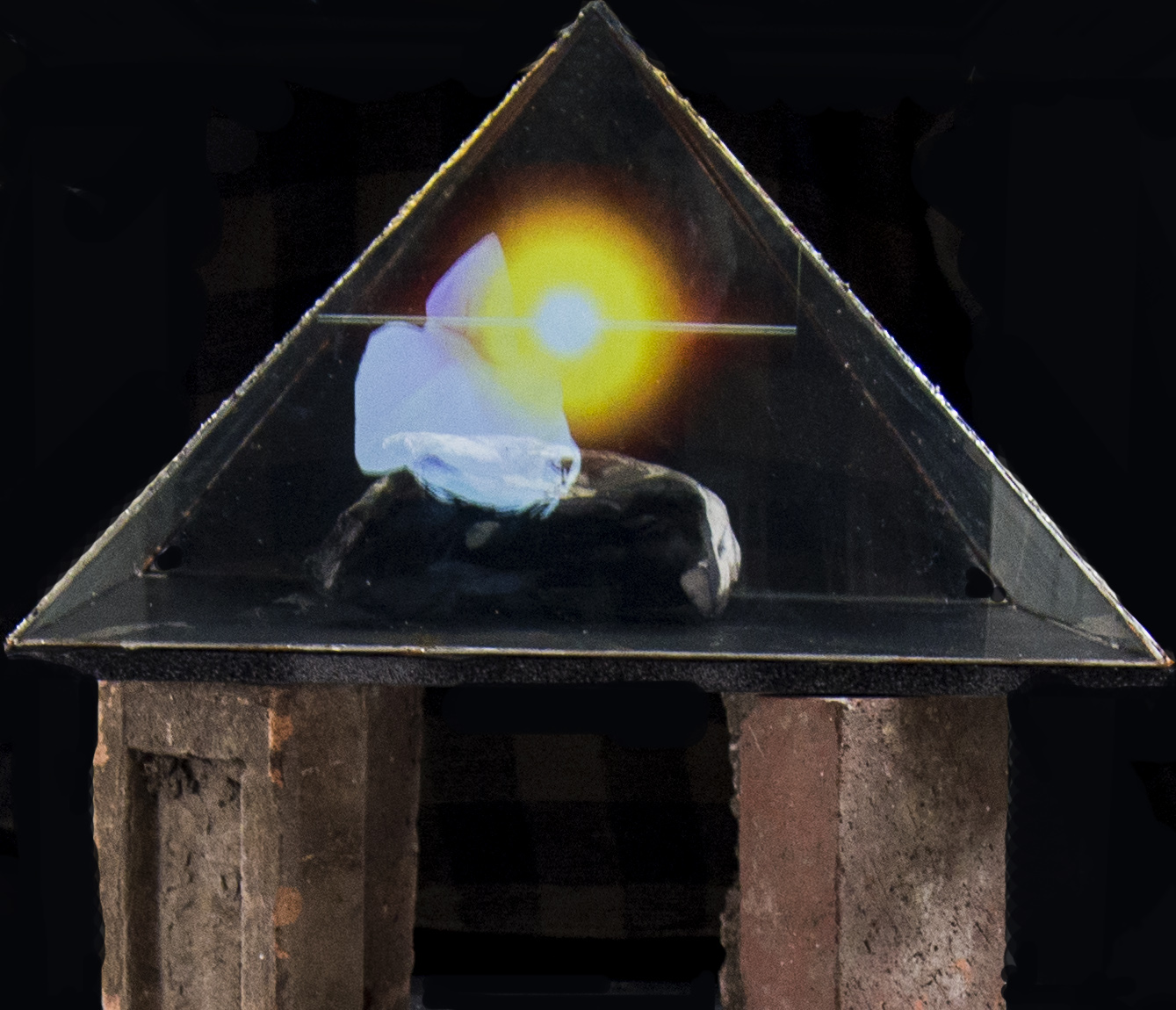 About the Artist:
Meredith Jay (b.1988) is a multidisciplinary artist who received a BFA in studio art from Concordia University. Located in Toronto, she makes sculptural installations that merge the digital and physical, as well as, sound, drawing, video and film. Through ritual and devotion Jay invokes and questions human behaviour and the collective memory. www.meredithjay.com
About HAVN:
For over five years, the Hamilton Audio Visual Node (HAVN) has been dedicated to supporting the development, exhibition, documentation, and dispersal of sound, images, and ideas through the programming of experimental and innovative art forms created by emerging and diverse groups of artists. We are a space, arts collective, and curatorial group striving to create and present the art of culturally diverse artists, as well as support performance, media, and sound-based works that do not fit within institutional structures.
About Sonic Art Series:
The Sonic Art Series (SAS) represents a continuation of HAVN's mission, to support the development, exhibition, documentation, and dispersal of sound, images, and ideas. This is demonstrated through experimental and innovative art programming that features emerging and diverse groups of artists. SAS will celebrate ALL THINGS SOUND! This curated program features contemporary sound art practice in Canada. SAS will be presenting sound artists whose audible artworks connect ideas of sound with space; analog/digital audio in combination with physical sculpture; sound and performance art; improvised sound; visualizations of sound; as well as coded and interactive sound.