FACTORY WORKS SCREENING SERIES presents In Mysterious Ways – Special Places: Real or Imagined
15 animation shorts from the National Film Board
Programmed by Josefa Radman
Technical Support by Brent Ross
In the recently released film "Hugo", directed by Martin Scorsese, the underlying vision for this tender story of memory, loss, regret and triumph, is the magic of personal inspiration and determination to take our singular experiences, mix them with a courageous dose of imagination and turn them into wondrous artistic gifts for all to share.  The magic of movies is front and centre as exemplified by the character of Georges Melies (1861–1938 ) – filmmaker, actor, set designer, illusionist, and a pioneer in narrative and technical developments during the earliest days of cinema.  The father of the fantastical film, and known as a "cinemagician", Melies was an innovator in special effects, experimenting with time-lapse photography, stop-motion animation, multiple exposures, and hand painting colour techniques to stimulate the imagination of the viewer – to take us to Special Places: Real or Imagined in ways that are still very mysterious one hundred years later.

A pleasing landscape, a mountain height, an imperial palace, a gloomy gallery, a hidden room, a closet, an attic.  The magic of animation in all its variety and mystery takes us to all these places and beyond to high-vaulted narrow gothic chambers, the inner courtyard of a castle, a little garden, beneath the ocean, a clifftop in the wilderness and the deep night.  As children, this is nothing less than we expected from the whole of our lives – dimensions beyond the sharp corners of tables and musty forgotten rooms.  These places are not empty but overflowing with our hopes and passions, fears and tremblings, a banquet hall overflowing with a feast for the soul.  Fifteen animated films out of the vault of Canada's national treasure – The National Film Board of Canada – here to amuse, amaze, and tickle your dreams, fancies, and fears.

– Josefa Radman
In Mysterious Ways – Special Places: Real or Imagined
The Man Who Stole Dreams (1987) – Joyce Borenstein – 11:01
This enchanting and magical animation film, an ode to our dreams during the night, celebrates the creative imagination, uniqueness, and the human spirit.  The plot involves a man who steals the dreams of innocent villagers, then eventually tries to sell them back to the townsfolk.
Welcome to Kentucky (2005) – Craig Welch – 11:53
Drawing on paper and cel—the inner world where the surreal roams freely in a land without borders.
The Necktie (2008) – Jean-Francoise Levesque – 12:26
This animated film is the story of the disillusioned Valentin, a model employee in a dead end job.  When he rediscovers an old accordion hidden in a closet, he regains the joy of life.  Filmmaker Jean-Francoise Levesque takes a critical but human look at the alienating world of work.
Accordion (2004) – Michele Cournoyer – 5:00
This animated short explores the connections between sex, love and technology.  A woman connects to the internet.  She not only embraces technology but surrenders to it entirely as she sends her entire body and soul to her electronic lover.  In this world of Pandora's boxes, sexual desire and dehumanizing machine intertwine till they're finally and brutally disconnected.
La Pirouette (2002) – Tali  – 9:48
In the animated film Pirouette, an old woman has a simple relationship with her animals – she raises them, loves them, kills them and eats them. When she goes to town with her goat, the townspeople are first disconcerted then charmed by the animal. For the old woman, however, the goat is both companion and livelihood. The urbanites, once fascinated, are ultimately repulsed by such intimacy with their food.
The Brainwashers (2002) – Patrick Bouchard – 12:00
In this animated short, two chimney sweepers clear all the memories from their victim's brain in a quest to determine what goes on in a man's head.  A chilling film filled with fearsome puppets inhabiting a world of strange objects.
Loon Dreaming (2002) – Iriz Paabo – 7:35
This animated film opens with loons gracefully riding the waves.  Then suddenly we see the world through the eyes of one of these spectacular birds. We dive down deep into the waters in pursuit of fish, launch skyward from the water and fly high over the busy highways and sprawling subdivisions that scar the natural world—before gently splashing down on a secluded lake.  The artistry of Iriz Paabo and her creative use of digital technology are a magical mix!  A forest transforms into an explosion of colour, the passion of loons becomes palpable, and their hunting call resonates.  Film without words.
The Street (1976) – Caroline Leaf – 10:14
This award-winning animation film spares no feelings and minces no words.  It is a poignant interpretation of a short story by Montreal author Mordecai Richler that makes a strong statement about how many families respond to their old and infirm members.  In washes of watercolour and ink, filmmaker Caroline Leaf illustrates reactions to a dying grandmother, capturing family feelings and distilling them into harsh reality.
Blue Like a Gunshot (2003) – Masoud Raouf – 5:34
A work of great delicacy and rich textures that is at the same time an eloquent cri de coeur about the state of our world.  Masoud Raouf sees the absurd vanity of war as contrasting with the harmony and perpetuity of nature, evoked through the film's interplay of shadow and light.  Blue paint flows over glass producing opposing impressions of disorder and harmony.
Sea Dream (1979) – Ellen Besen – 5:31
Children, like adults, have days that go wrong.  This film shows how one little girl overcomes the day's frustrations by diving into an underwater fantasy where she spends time with her friend, the lady octopus.
The Man Who Slept (2008) – Ines Sedan – 11:43
A young woman lovingly gazes at her husband who sleeps day and night.  But the sleeping body is nothing more than an increasingly oppressive memory.  The woman is living in denial of loss until she meets an alluring street entertainer and is able to free herself from suffocating loneliness.  Composed of finely choreographed movements and vibrant textures, The Man Who Slept is a work about resilience, a journey to night's end that culminates in an awakening.
Nightmare at School (2007) – Catherine Arcand – 8:43
Fear of being mocked, of authority, making a mistake or being late.  Who hasn't experienced the emotions of the hero of Nightmare at School?  Even the big can feel tiny.  Fast-paced and highly symbolic, Catherine Arcand's film plunges us into the torments of a pupil terrified of giving a class presentation; it lets us experience his initial sense of weakness followed by the confidence inspired by his peers.  A beguiling portrait of fear.
Two Sisters (1991) – Caroline Leaf – 10:28
This animated short, etched directly onto tinted 70mm film, depicts the story of two sisters:  Viola, who writes novels in a dark room, and Marie, her only companion.  Disfigured, Viola counts on her sister to take care of her and shelter her from the outside world.  But when an unexpected stranger turns up on their front door, the sister's quiet lives are disrupted and their routine turns to chaos.
The Formation of Clouds (2010) – Marie Helene Turcotte  – 10:06
A delicate sensitive evocation of awakening desire and of childhood as a private, fragile realm.  The Formation of Clouds follows the steps of a young girl in the midst of transformation.  Using simple pen and ink drawings and graceful superimposition effects, Marie-Helen Turcotte captures all the nuances of this transitional stage between childhood and adult life.  With grace and sensitivity, this first short film becomes a visual poem that plays out at the frontier between reality and imagination.
Madame Tutli-Putli (2007) – Chris Lavis & Maciek Szczerbowski – 17:21
Madame Tutli-Putli boards the night train.  As day descends into dark, she finds herself alone, caught up in a desperate metaphysical adventure.  Adrift between real and imagined worlds, Madame Tutli-Putli is drawn into an undertow of mystery and suspense.  A stunning, stop-motion animated film that takes the viewer on an exhilarating existential journey.  Supported by a haunting and original score.  Painstaking care and craftsmanship bring to life a fully imagined, tactile world unlike any you have seen.  The night train awaits you.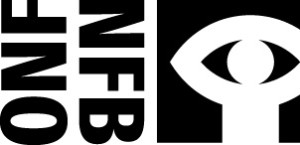 The National Film Board is Canada's public producer and distributor and one of the world's most respected artistic institutions.
In collaboration with creative filmmakers, digital media creators and co-producers at home and abroad, the NFB creates interactive works ,
social-issue documentaries, auteur animation and alternative dramas that provide the world with a unique Canadian perspective.