Sunday, February 4, 2018 from 10am – 5pm
Free. All are welcome. Click HERE to RSVP.
Factory Media Centre is pleased to present the Winter Decolonization Retreat, a one-day anti-oppression action workshop facilitated by Sarah Jama. The retreat will thoroughly explore the theories, language, and practices of anti-oppression. Gain individual, community-focused and organizational strategies for building equity and unlearning oppression. Through hands-on, creative and discussion-based models, you will learn to recognize and analyze complex oppressions and develop critical approaches for addressing them in your communities. The retreat will also equip you with valuable print and online resources to continue learning and decolonizing beyond the workshop.
This program is offered in collaboration with Hamilton Artists Inc.'s NEW Committee, and supported through the City of Hamilton's annual Winterfest program.
About Facilitator Sarah Jama: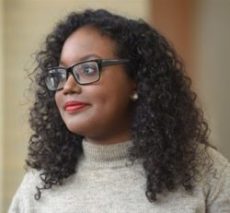 A recent McMaster graduate, Sarah is no stranger to the Hamilton community and has established herself as young community organizer and civic leader. She is the 2016/17 President of the McMaster Womanists. She has organized a number of events in Hamilton on racism, such as the Rise Up: Rally against Police Brutality, and was a co-organizer of Hamilton's first Anti-Racism Action Initiative. She served a two year term as the Ontario Director of the National Educational Association of Disabled Students, and founded Maccess the first peer-based and run service for students with disabilities at McMaster University . She has been featured on a panel on CBC Radio's The Current,discussing the future of disability advocacy in Canada. Most recently, Sarah was named by the CBC as one of Hamilton's top five most interesting people of 2016 for her citywide advocacy and organizing.
.
Space is limited. If you registered and can no longer attend, please let us know by calling 905-577-9191 or emailing info@factorymediacentre.ca.