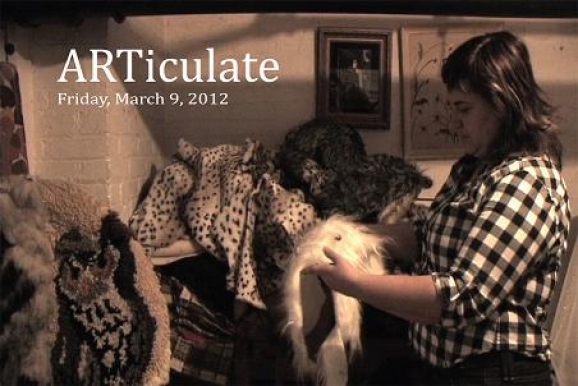 In Honour of International Women's Day, Factory Works Screening Series Presents A Cinematic Celebration of Women in the Arts Curated by Vanessa Crosbie Ramsay.
Whether creating sculpture, working in visual arts, dance, spoken word or performance art – being a woman informs an artist's work.  But does it define it?
What role does feminism play in the lives of women artists and filmmakers?
Still:  Artist Allyson Mitchell, Making Ladies (2010) by Lesley Loksi Chan / Dilia Narduzzi.