Staff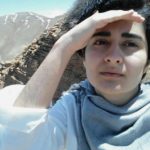 ABEDAR KAMGARI (Arts and Tech Administrator) is an artist based in Hamilton and Toronto. You can see her work at www.abedarkamgari.com.
Board of Directors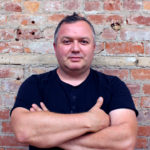 STEVE HUDAK (Chair) is a Hamilton Media Artist and Designer with a diverse practice ranging from figurative bronze casting to generative digital projection to short films crafted using video game engines.  He is a graduate of the Masters Program in New Media and Communications at McMaster University and has a BFA from OCAD in Sculpture/Installation. Steve is currently a Professor at Sheridan College in the Bachelor of Interaction Design Program where he teaches 3D Design and Visual Design.
RYAN FERGUSON (Treasurer) is the Curator of Film at the Art Gallery of Hamilton. A broadcasting graduate of Mohawk College, he began his career in radio production moving to the music industry where he spent twelve years with Sonic Unyon Distribution and Recording Company. He joined the Art Gallery of Hamilton during the 2012 World Film Festival and became Festival Director prior to the 2014 edition of the festival.
LISA LA ROCCA (Co-Secretary) graduated from McMaster University in 2013 with a Master of Arts degree in Communications and New Media. Prior to being hired by Sonic Unyon in 2013, Lisa served as an intern at the downtown Hamilton record label since 2010. During that time, she has been able to foster her love of the music industry while taking part in the planning of numerous community events in the city, including being active in the planning of the Supercrawl festival. Lisa is the vendor coordinator for Supercrawl, Hamilton Blues and Roots Festival, Because Beer Craft Beer Festival and Seven Sundays in Gage Park. In addition, Lisa writes grant applications, creates social networking and promotional packages, and conducts event research.
HAROLD SIKKEMA (Co-Secretary) holds an M.A in Communications and New Media from McMaster University. Grounded in photography and painting, his current art practice explores how networked technologies can mediate collective experiences of panning imagery. As a communications consultant, he provides design, strategy, and web development for businesses and non-profits. Moving easily between writing, singing, and coding, he brings an interdisciplinary approach to his work.
PENNY DOBSON is a graduate of Social Services from Sheridan College with a certificate in Volunteer Management from Mohawk College. Penny has worked with Supercrawl Productions for 6 years on multiple events as the Volunteer Coordinator and on site manager.  She has also worked on outside events such as JUNOfest, Hamilton Kicks It Up! Pan Am, and Golf4Good Industry Charity Event as Volunteer Coordinator. Penny also brings with her many years of management experience in the retail industry.
PATRICK GAGLIARDI received his Honours B.A. in Interactive Arts and Sciences from Brock University and now works as an independent film and T.V. producer. After founding and running a student operated production company hosting Niagara's largest film festival (2012) he started his own company servicing the golden horseshoe area. He found success through participation and collaboration with several other media companies and businesses. Patrick has experience with every position on set ranging from pre to post production and uses this knowledge to maintain excellent communication while producing.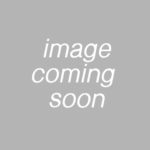 SEAN PROCYK — Bio coming soon.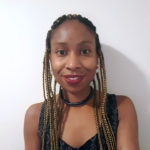 PAULA TOBIAS is a Journalism graduate from Mohawk College. In 2015 she finished her schooling at Mohawk with a Public Relations Graduate Certificate. During her time in the program, she and other classmates worked together to help expose the Hamilton Conservatory for the Arts onto another demographic of people.  Due to her love of writing and fashion, she has a blog that has a unique perspective of Hamilton combined with style.