If you had 150 seconds to tell a story about Ontario, what would you say? What are the most important, inspiring, or impactful things about our province? The Factory Media Centre is commemorating the 150th birthday of Ontario by presenting the '150 Seconds of Ontario Film Festival'. Get involved in the celebration! Create a short film with the theme (and time limit) of '150 Seconds of Ontario'. Express yourself & explore Ontario's rich history, people, places, & events through filmmaking.
Get together with family & friends, teammates, co-workers, or anyone in your community. Discuss what makes our province great – nature, culture, sports, arts, agriculture, communities, immigration, heritage, etc. What story do you want to tell? Where do you fit in to Ontario's history?
Short films can be created with a camera, video camera, webcam, tablet, or phone. The most important tool is your imagination. Our film festival is open to anyone, and we are seeking diversity in the filmmakers and submissions, including race, sexual orientation, religion, gender, and geographic location. Anyone is invited to participate!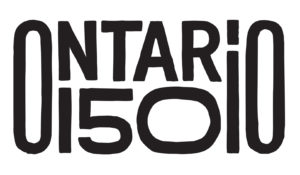 After submissions are due, a jury will screen the films & award prizes for 1st ($1000), 2nd ($750), and 3rd ($500) based on the merits of creativity, storytelling, & relevance to our theme. A People's Choice award ($250) will be voted on at the festival gala.
For inspiration, we will host themed Film Screening Events featuring films by iconic Ontario filmmakers, as well as artist talks & panel discussions. How has our province informed or influenced the artist's work? This will encourage public dialogue about filmmaking in Ontario, & highlight the great talent found in our province. Come on Ontarians! Bring your creativity to the table & get inspired by the history of our great province.
Contest Rules and Regulations
The 150 Seconds of Ontario Filmmaking Contest (150 SOFF Contest) will commence on May 1st, 2017 and film submissions will be accepted until August 28th, 2017, at 11:59 pm. Entrants may enter the 150SOFF Contest by providing the Factory Media Centre with a YouTube or Vimeo link to an original video, created specifically for this contest, of no more than 150 second or 2.5 minutes in length and other entry information as specified below.
Film contest entries will be judged by a jury of filmmakers, curators, and artists (TBA). The top scoring 40 entries will be screened at the 150SOFF Gala event in September 2017. Winners of 1st, 2nd, and 3rd prizes will be announced at this event.
Eligibility
Video entries must be created specifically for the 150 SOFF Contest on the theme of '150 Second of Ontario'.

The theme of the film festival (150 Seconds of Ontario) has set the length of time for film entries. Submissions must be 150 Seconds or 2.5 minutes in length (inclusive of titles).




*Films that go over or under the time limit by 5 seconds will still be accepted.




Any submissions exceeding or falling short on this time limit exception will not be reviewed.

Video entries must be in English, or submitted with English subtitles.

Country of Production:

The origin of the film's creation and the filmmakers should be based in Ontario, Canada.

All footage and music contained in the Video must be properly licensed, in the public domain, or created by Entrant;

Entrants can submit individually or on a team. If a team submits a video, there must be one contact of the team to submit on behalf of the team. All individuals of that team must have given permission for entry, and group members and roles must be listed in submission form. Each entry can be submitted only by one person.

All Entrants must have the right to grant the Factory Media Centre the right to share and distribute the video entry on any platform in perpetuity. Credit will always be given to entrant.

FMC is not responsible for any technical problems that relate to viewing entrants' videos or any other issues  of participation, uploading or downloading of any materials related to this Contest.

The Video must be original to the person (or group) submitting the Video (the "Entrant"). Video entries may not contain any content (i.e. video clips, music, or images etc.) that are not owned completely by the Entrant, OR copyright free.

In this Contest, an Entrant can include an entry submitted by a group (i.e. a Video co-created by more than one individual) provided that

NOTE:  Videos can not contain material that is inappropriate, indecent, obscene, hateful, tortious, defamatory, slanderous or libelous. Any videos that contain material that promotes bigotry, racism, hatred or harm against any group or individual or promotes discrimination based on race, gender, religion, nationality, disability, sexual orientation or age, WILL BE DISQUALIFIED IMMEDIATELY.
Submissions:
All entries must be submitted to150soff@gmail.com and must include:
A working URL for your video on Vimeo or Youtube.

A video title (when uploaded to Youtube or Vimeo) that includes:




150SOFF Contest – "name of your film"

At the beginning of the film, it should have: A title card including the filmmaker or team member's names and film title.

A brief description about your Video – up to 100 words.

A brief description about you and/or your filmmaking team – up to 100 words.

Your full name (*if you are part of a team, pick one person to be the contact for the team.)

Your contact information – phone, mailing address, and email.

The name of the city or town where you live.

A Twitter or Instagram handle if available.

If the entrant is not 18+, please submit a signed Permission Form for Minors by the entrant's parent/guardian as applicable.

If possible, the finished film/video should be one of the following sizes: Standard Definition NTSC, HD 720p, HD 1080i/p.

Top 40 scoring filmmakers will be contacted for a downloadable file of the 150SOFF Contest film to screen at the Gala.
Juried Process:
Videos are submitted AUGUST 28th (extended deadline) and jury scoring will be completed in September. All entries will be pre-screened and scored by contest judges. Applicants will be notified if their film was scored in the top 40 films. Successful applicants will receive this information and their official invitation to the 150 SOFF Contest Screening Gala.
The top three winning videos will be awarded 1st, 2nd, and 3rd place prizes at this event.
Prizes:
The winning selections will be awarded 1st ($1000), 2nd ($750), and 3rd ($500) place prizes.
*NOTE: In the event a video team wins one of the three prizes, the team contact must submit payment instructions to the Factory Media Centre to accept prize money.
This event has been sponsored by the Ontario150 Community Celebration Program and the City of Hamilton to support the Factory Media Centre in commemorating and celebrating Ontario's 150th anniversary in 2017.