Thursday, May 18th, 2017, 7 pm
at the Workers Arts & Heritage Centre
Join us for a film program co-presented by the Factory Media Centre and the Workers Arts & Heritage Centre as part of the 150 Seconds of Ontario Film Festival.
Presented in commemoration of the procession of Hamilton's Nine Hours Pioneers, a virtual general strike of Hamilton's skilled workers in May of 1872, this film program links experiences of work with the connections shared between parents and children, lovers and workers. Highlighting the work and perspectives of filmmakers from Ontario, the program includes a short experimental film by conceptual artist Joyce Wielend of workers on the picket line in Kitchener, to a daughter reflecting on her father's life as a miner in Northwestern Ontario.

Curated by Tara Bursey
Guest artist talk by filmmaker Edie Steiner

Featured Films:
Solidarity, Joyce Wieland, 1971  (10:40)
A film on the Dare strike of the early 1970s. Hundreds of feet and legs, milling, marching and picketing with the word "solidarity" superimposed on the screen. The soundtrack is an organizer's speech on the labour situation.
Dirty Laundry, Richard Fung, 1999  (30:30)
Roger Kwong is on a trip across the Canadian Rockies. He is travelling on railway tracks originally laid in the nineteenth century by immigrant Chinese workers, including his great-grandfather. Roger's readings into the documents of this history contain surprising accusations. Infiltrating its framing narrative with archival material, interviews and stylized recreations, Dirty Laundry excavates the historical representation of outlaw sexuality in nineteenth century Chinese Canada.
Curse Cures, Lesley Loksi Chan, 2007  (10:43)
The arrival of a new worker to a jeans factory causes changes to the rhythms of the workplace. This mysterious narrative integrates personal and collective history with fiction. This mixed-media work is a reflection on the repetitive labour and materiality of textile work and the im/possibilities for resistance to challenging working conditions.
Northland: The Long Journey, Edie Steiner, 2007  (16:00)
"Northland: Long Journey" is an evocative meditation on filmmaker Edie Steiner's quest for new truths regarding her father's death from occupational illness three decades prior. The film revisits an early National Film Board of Canada film, where her mining father is posed as a heroic worker. He later died from exposures to workplace toxins, but his death was officially denied to be related to his work environment. A generation later, new scientific evidence amended the original legal and medical judgments, and the process of making the film became an appeal for justice. Filmed in a small mining community in Northwestern Ontario, the film explores how truth is shaped by phenomena over time.
My Father, Francis, Casey Mecija, 2013  (11:38)
A father and daughter collaborate. A comment on kinship, diasporic labour, devotion and the factory as a site of creativity.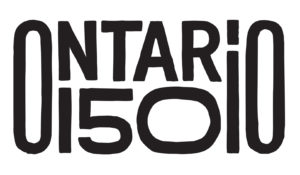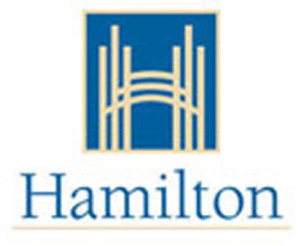 This event has been sponsored by the Ontario150 Community Celebration Program and the City of Hamilton to support the Factory Media Centre in commemorating and celebrating Ontario's 150th anniversary in 2017.
For more information, contact Tara Bursey, Program Coordinator at (905) 522-3003 ex. 29 or tara@wahc-museum.ca